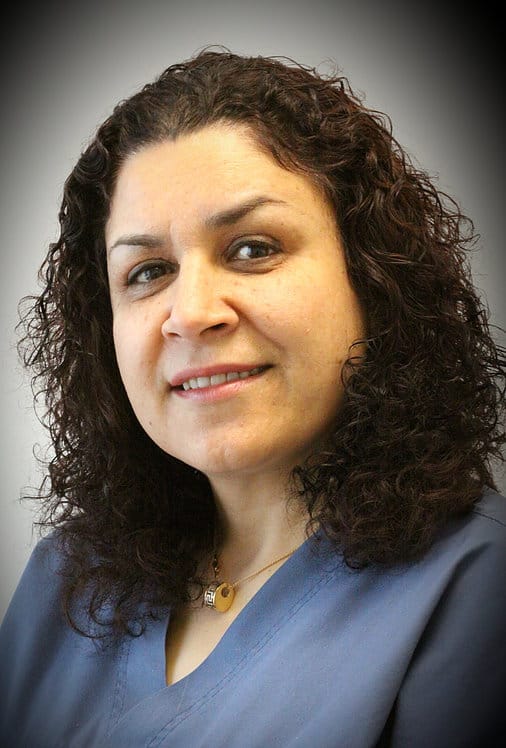 Dr. Fatemeh Zangi has been a general dentist for over 20 years. She obtained her first degree in Dentistry (DDS) from Faculty of Dentistry, Tehran University of Medical Sciences and when she moved to Canada she became requalified and obtained her second degree, Doctor of Dental Surgery (DDS) from the Faculty of Dentistry at the University of Dalhousie.
Her expertise and deep knowledge and skill level are evident in her treatment of her patients. She enjoys all aspects of general dentistry and strives to provide the best quality care to each of her patients, working with each individual patient to develop a treatment plan that is personalized and meets their individual needs.
Like all dentists at Agape Dental Clinic Millwoods, Fatemeh is passionate about and has a focus on a specific branch of dentistry and for her, it is Oral Surgery and teeth extractions. She tries to make teeth extraction as painless as possible.
Fatemeh enjoys meeting new patients and would love to meet you and your family and get to build a long-lasting relationship with you.
When not practicing dentistry, Fatemeh likes to spend time with her family and children. She enjoys spending time outdoors and working out.
Dr. Fatemeh Zangi speaks English and Farsi.